Shaky Train Mixed Dozen - Mars & Venus Express 2018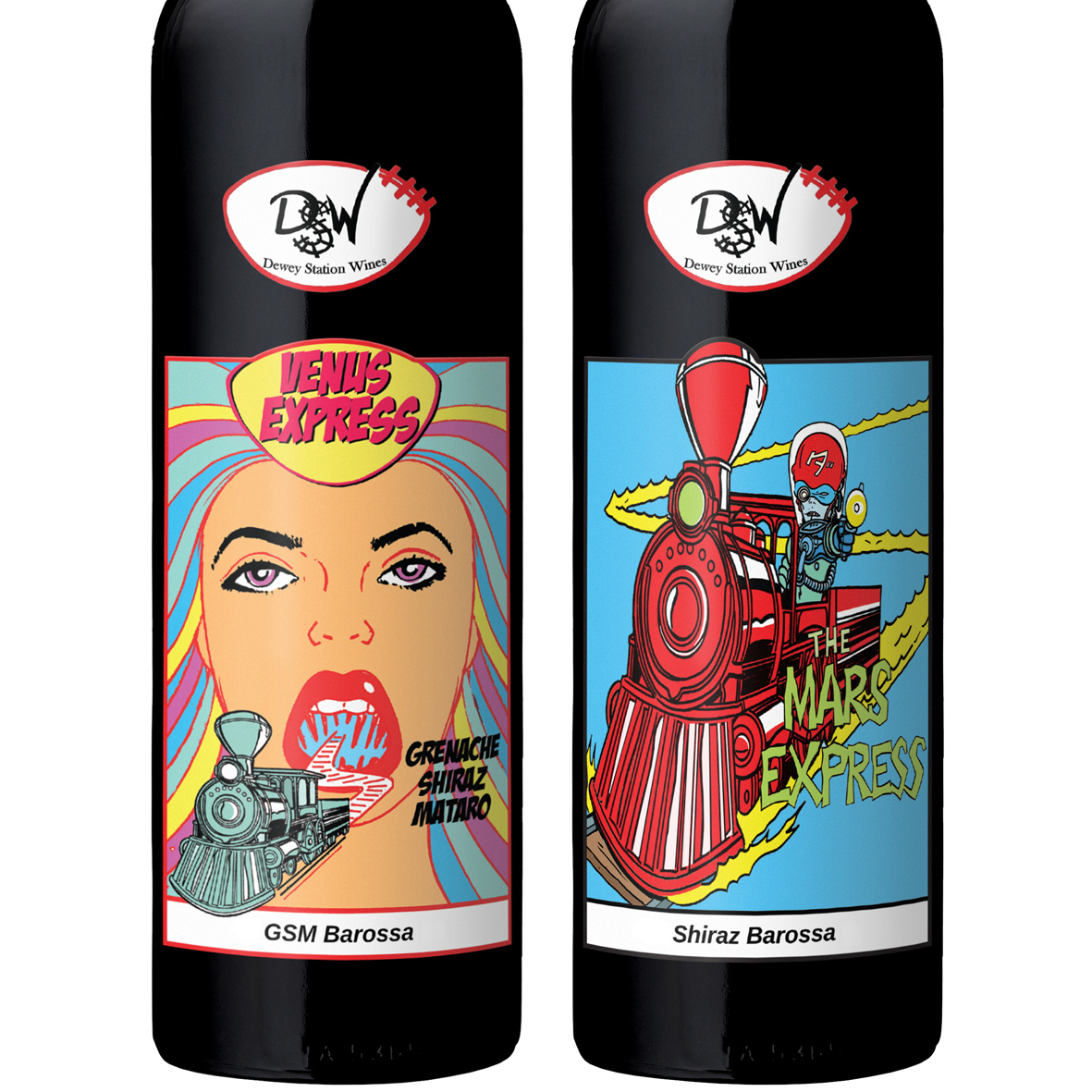 Shaky Train Mixed Dozen - Mars & Venus Express 2018
Hosting a party and wanting to cater to all? Or simply just can't make up your mind between the 2? We have you covered! Click our Shaky Train 12 Pack button to receive a mixed pack- 6 of The Venus Express GSM and 6 of the Mars Express Shiraz. And still receive the Dewey Station Discount on your purchase of a 12 Pack! This trains too good to miss!
The Mars Express Shiraz - Bursting with concentrated cherry and plummy fruits, the distinct layers of anise, olive and fresh tobacco combined with beautifully integrated toasty french oak. This supports the bold yet velvety tannin structure leading to a long smooth finish. The shiraz carriage has just rolled in to Dewey Station. Time to get on board. Toot! Toot!
The Venus Express GSM - Packed with bright confected red fruits, caramel and butterscotch toast. This silky tannin, medium bodied treat is sure to impress all who get on board. Toot! Toot!